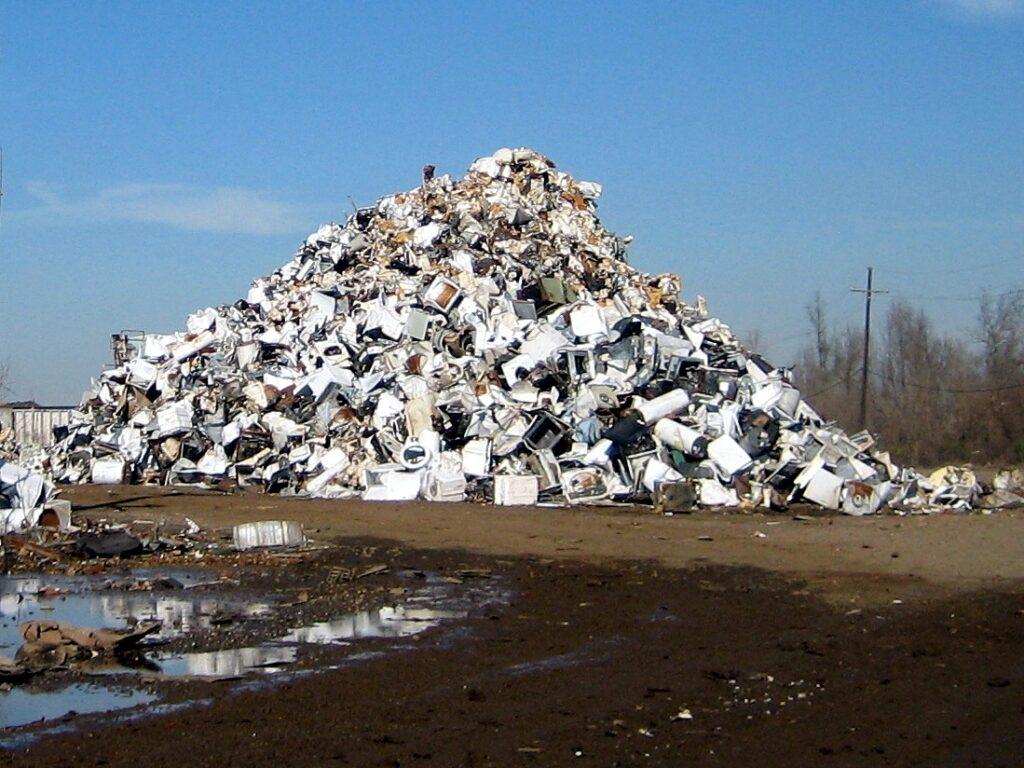 The best way to dispose of an old appliance is to recycle it. Recycling reduces the amount of waste that goes into landfills and incinerators. It also conserves natural resources and energy.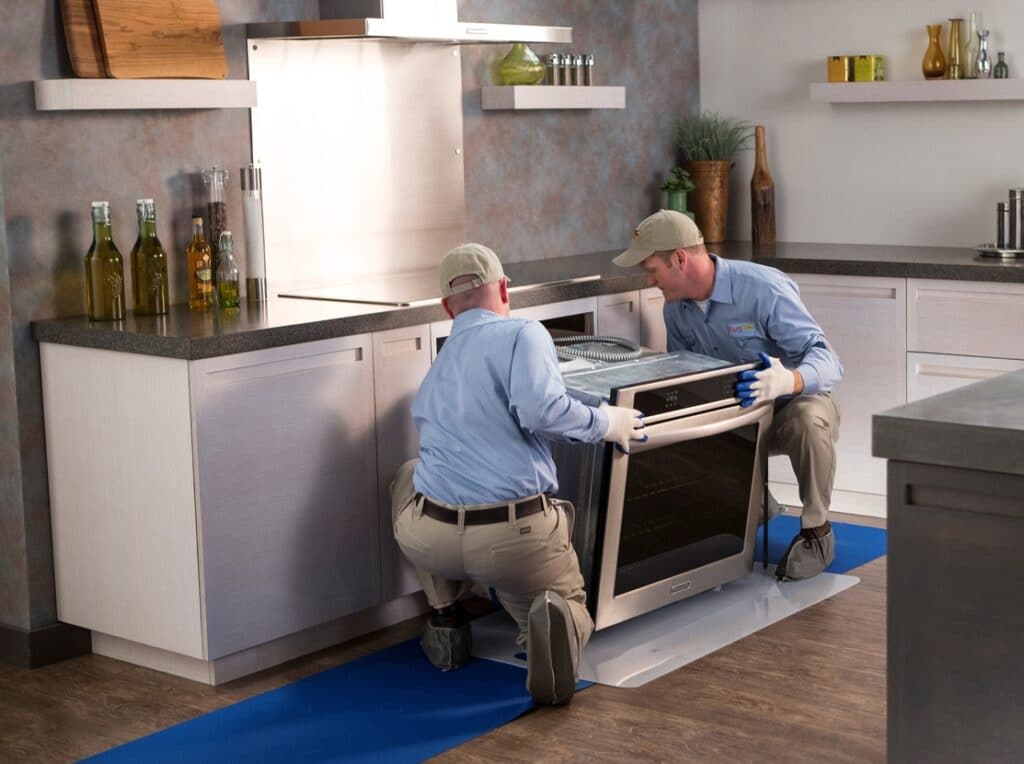 Recycling Large Appliances
When it comes time to replace a large appliance, such as a refrigerator, dishwasher, or washing machine, there are several ways to recycle it.
One way is to take the appliance to a local recycling centre. Some large appliances, such as refrigerators and air conditioners, contain ozone-depleting substances (ODS) that must be recycled properly.
Another way to recycle a large appliance is to donate it to a charity or non-profit organization. Some charities will pick up the appliance from your home, while others will drop it off at their location.
Recycling Small Appliances
When it comes time to replace a small appliance, such as a toaster oven or coffee maker, there are also several ways to recycle it.
One way is to take the appliance to a local recycling center. Small appliances, such as vacuum cleaners and hair dryers, often contain hazardous materials that must be recycled properly.
The Environmental Benefits of Recycling Old Appliances
The average American home has around 25 appliances, and each one of them has the potential to become a recyclable material. If you include electronics in that number, it jumps to about 50 items per household. That's a lot of stuff! Not only do these appliances take up space in our homes, but they also create environmental waste when they're replaced every few years.
Fortunately, there are ways to recycle large and small appliances responsibly. Recycling your old appliances not only keeps them out of landfills but also reduces the need for new materials to be produced. This is great news for the environment!
There are several recycling options available for large appliances, such as washing machines, refrigerators, and air conditioners. You can take them to a recycling center or donate them to a local charity. If your appliance still works, you may be able to sell it or give it away to someone who needs it.
Small appliances, such as microwaves and coffee makers, can often be recycled through your municipality's recycling program. Check with your local recycling center to see if they accept small appliances. If they don't, ask if they have a list of local recyclers who do.
One thing to keep in mind when recycling old appliances is that some parts may still contain hazardous materials, such as lead and mercury. It's important to recycle these parts properly to avoid polluting the environment.
Recycling your old appliances is a great way to reduce your environmental footprint and help preserve our planet for future generations. By following these simple tips, you can feel good about recycling your old stuff and doing your part to protect the environment.
Resell or Donate Your Old Appliance
When it comes to recycling appliances, the best way to dispose of an old staff may vary depending on the size and type of appliance. For smaller appliances, such as toasters or microwaves, you may be able to resell them or donate them to a local thrift store or other donation centers. This is a great option for small appliance recycling.
However, if you have a larger appliance, such as a washing machine or refrigerator, it may not be practical to resell or donate it. In this case, you may need to find a recycling center that accepts large appliances. Be sure to check the energy use/efficiency of your appliance before deciding to recycle it, as putting an inefficient appliance back into use can have negative long-term consequences.
Swap Old Appliances Through Manufacturer \ Retailer Programs
If you are purchasing a new appliance for your business or home, you can often request the pickup of your old unit from the retailer. If you are in the market for a new appliance, large or small, try browsing products from retailers that specifically offer this service. This option streamlines your waste process and ensures that the appliance will be disposed of properly and recycled for parts.
In some cases, you may also be able to recycle your old appliance through the manufacturer of your new appliance. For example, General Electric has a recycling program for its customers in the United States. To recycle an old GE appliance, you can visit the company website and print a prepaid shipping label. Once the old appliance is collected, GE will recycle it responsibly.
Similarly, Samsung operates a recycling program for its electronics products in the United States. If you are a Samsung customer, you can recycle your old appliances through the company website. Samsung will then recycle the appliance and any associated parts and materials.
Retailers and manufacturers often offer these recycling programs to encourage customers to purchase new appliances. By recycling your old appliance through the manufacturer or retailer, you can help reduce the amount of waste that goes to landfills.
What if There is No Recycling Program Available?
If there is no recycling program available through your manufacturer or retailer, you can still find ways to recycle your old appliance. Many communities have local recycling centers that accept a variety of electronics products, including appliances. To find a recycling center in your area, visit Earth 911.
Once you have located a recycling center, contact the center to find out what types of appliances they accept. Most recycling centers will require that you remove any hazardous materials, like mercury, from your appliance before dropping it off.
Arrange For Local Appliance Recycle Pick Up
If you don't need to replace your appliance but still want to get rid of it, look for an appliance recycling pick-up service in your region. Pick-up services are frequently offered by local energy suppliers, and they may even provide energy coupons to people who book a pick-up.
Otherwise, your local government's Public Works Department should provide some form of bulk trash collection service at no cost or a modest cost to community members. When choosing a pick-up service, be sure to know where your appliance will land after it has been collected. You want to make sure that your appliances are recycled properly.
If you need to replace your appliance, there are a few things you should keep in mind. When shopping for a new appliance, look for the Energy Star label. Appliances with this certification are designed to use less energy, saving you money on your electric bill in the long run.
You can also recycle your old appliance by taking it to an approved recycling facility. Many large retailers, such as Best Buy and Home Depot, have special recycling programs for old appliances. Simply bring your old appliance to the store and they will recycle it for you.
Sell Old Appliance For Parts Or Scrap
When it comes time to upgrade your appliances, you may be wondering what to do with the old ones. You could try to sell them online or in classified ads, but this can be a hassle and may not generate much revenue. Another option is to sell them to a hauler, who will remove and recycle them for you. This is known as a bounty program.
For businesses, the value in these programs comes from ferrous metals, such as steel and iron. These materials can be recovered and sold on the recycling market. In 2017, 3.1 million tons of ferrous metals were recovered from shredded appliances. If your business chooses this option, you can benefit from the recycling market's current demand for these materials.
At Wallet Friendly Handyman we offer low-cost recycling services for all our clients who get us to install new appliances.