Professional Ceiling Fan Installation Service In Barrie, Ontario
Ceiling fans are a beautiful accent to any area while providing air circulation to keep your home cool during the summer months. However, installing a ceiling fan on your own can be dangerous and put your home at risk for damage.
The professionals at Wallet Friendly Handyman understand how to correctly and safely install or repair your ceiling fan so you can avoid any issues. Give us a call today to book our ceiling fan installation services!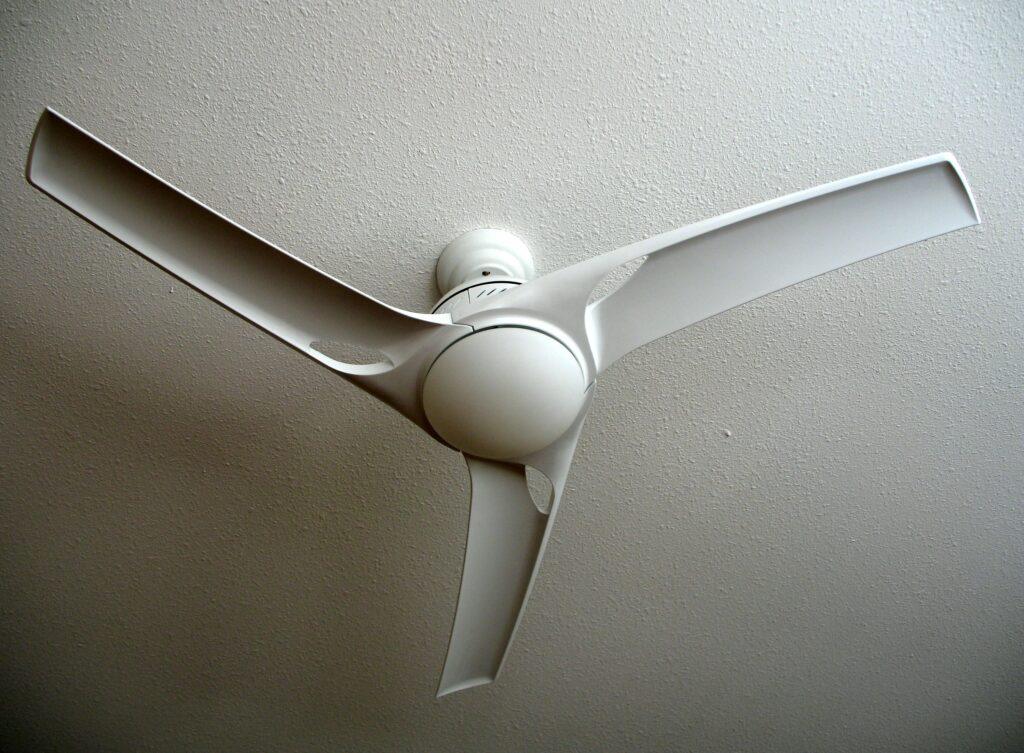 Why Would I Install One?
There are many benefits to having a fan in your space, and if you are not currently using one, then you may want to consider installing it in your space.
It will help keep your home cool in the summer and warm during the winter.
It will help the air circulation in your home, ventilation is important – it keeps the air fresh and prevents mold and mildew from forming.
If used in conjunction with your heating system will distribute the heat more evenly throughout your home for better energy efficiency.
It can help to save you money on your energy bills by reducing the amount of time that your air conditioner or heater needs to run.
It adds a touch of style and elegance to select areas and may improve the overall look and feel of the space.
Creating more air movement in Your Home
One prominent way of creating more air movement in your home is to use the right ceiling fan. If you have or planning on getting a ceiling fan, make sure that fan blades are set to rotate counter-clockwise in the summer season. This will help push cool air down into the room.
In the winter, you can reverse the direction of the ceiling fan so that it rotates clockwise. This will help circulate warm air around the living space.
Another way to create more air movement in your home is to open the windows. Open windows allow fresh air to come into the home and assist with air circulation.
If you have a window fan, you can use this to help circulate the air in the area. Make sure that you open the windows on the opposite side of the room from the fan so that the air is drawn into the room.
You can also use portable fans to add more air movement to your home. Portable units can be placed in different areas of the room to help air circulation. Pointing the fan towards an open window to help draw fresh air inside is a great idea.
Creating more air movement in your home can help to make it feel cooler in the summer and warmer in the winter. Ceiling fans, portable fans, and open windows should be used to force more air movement in your home.
Popular Designs & Ceiling Fan Locations In The Home
When it comes to ceiling fans, there are different designs that you can choose from. However, not all fans are made equally and some are better suited for certain locations in the home than others.
Let's take a look at some of the most popular designs and ceiling fan locations in the home.
Flush Mount: Flush mount ceiling fans are designed to be installed close to the ceiling. These fans are ideal for rooms with low ceilings as they do not take up a lot of space.
Downrod Mount: Downrod mount units are designed to be installed on an extension. These fans are ideal for rooms with high ceilings as they allow you to adjust the fan to the desired height.
Remote Control: Remote control units are becoming more popular as they offer a convenient way to operate your fan. These fans come with a remote control that can be used to turn the fan on and off, as well as adjust the speed.
The most popular locations in the home include:
Living Room: This is one of the most popular locations for installing fans. They help to create a comfortable and inviting atmosphere in the living room.
Bedroom: This is another popular location for installation. They can help to create a cool and comfortable environment in the bedrooms, which is perfect for sleeping and resting.
Kitchen: The kitchen is another popular location for ceiling fans. Ceiling fans help to keep the cooking area cool and comfortable, which is ideal for cooking.
Outdoor: Outdoor ceiling fans are becoming more popular as they offer a great way to keep cool in the summer months. Outdoor ceiling fans are also a great way to keep the bugs away on the patio!
When purchasing a new unit for your home, it is important to take into consideration the location where the fan will be installed. Ceiling fans are available in a variety of designs and sizes, so you should be able to find one that is perfect for any rooms and personal style.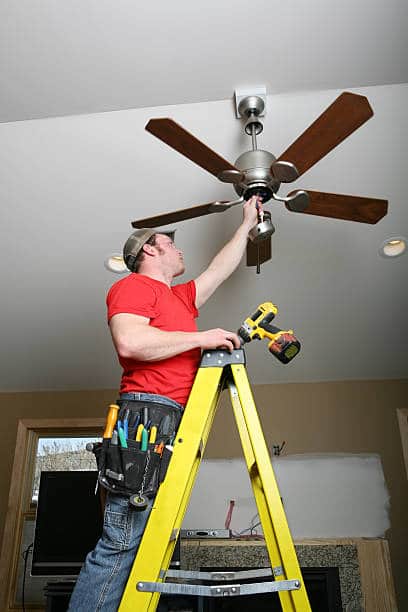 Winter and Summer Ceiling Fans Use
As the seasons change, so does the way that you should use your ceiling fan. In the winter, you want to circulate warm air around the room, while in the summer you want to create a cool breeze.
Winter Ceiling Fan Use
In the winter, you can reverse the direction of the ceiling fan so that it rotates clockwise. This will help circulate warm air around the room. You should also make sure that the blades of the fan are positioned higher so that they don't circulate cold air.
Summer Ceiling Fan Use
In the summer, you want to keep the ceiling fan rotating counterclockwise. This will create a cool breeze in the room. You can also lower the position of the blades so that they push more air.
By using your ceiling fan wisely, you can create a comfortable environment in your home no matter what the season is.
How Much Does It Cost to Install a Ceiling Fan?
The cost of installations generally depends on who is doing the installation and the scope of the ceiling fan installation itself. If you are hiring a licensed electrician to handle the installations of a ceiling fan it might get expensive as it may take between 1-3 hours of labor complete the installation.
The installation also depends on whether or not there is a box present from a previous ceiling fan. The cost will increase without any previous box or ceiling fan wiring. If you are doing a ceiling fan installation without a box it might be less expensive, but wrong and may result in property damage or even death.
Ceiling fans should never be installed without proper fan-rated hardware and proper electrical wiring. Licensed electricians should be consulted when moving installation locations.
The total cost of your ceiling fan installation will also be increased by the price of the ceiling fan itself. If you are looking for energy-efficient high-end designer items, they will be more expensive than a basic model.
When considering the cost of a professional ceiling fan install, it is important to factor in all of the costs associated with the project. This includes the cost of the fan itself, as well as the cost of qualified professional labor and materials.
Why Choose Wallet Friendly Handyman For This Project?
When it comes to professional ceiling fan installation, you want to be sure that the job is done right. That's why you should call Wallet Friendly Handyman for all of your home improvement needs.
We are a licensed and insured company with years of experience in the industry. 2M general liability coverage and free estimate. We always offer the best deals and cost-effective approach. Professional install services with safety and styles.
Our team of professional handyman technicians is reliable and has all the tools to replace any fixture. Our customers can expect prompt installation service, punctuality, and honesty. No job is too small no service is too insignificant.