How Many Smart Thermostats Can Be Installed Per Home?
We can install one smart thermostat in a home with one furnace and ac unit. If a home has multiple furnaces and ac units, we can install a smart thermostat for each unit.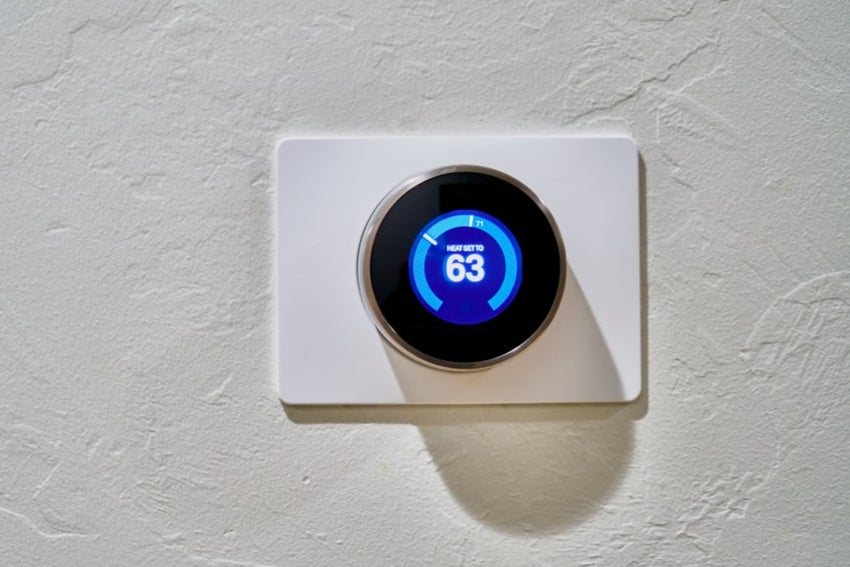 Who Needs A Smart Thermostat Installation?
Almost everyone can benefit from a smart thermostat! If you're looking to save on your energy bill, have a programmable thermostat installed, or if you want to be able to remotely control your temperature, then a smart thermostat is a perfect fit for you.
Google Nest thermostat is a great way to reduce your energy consumption, which can help save money on your monthly energy bill.
A recent study by the United States Department of Energy showed that homeowners who installed a smart thermostat saved an average of $187 per year on their energy bill!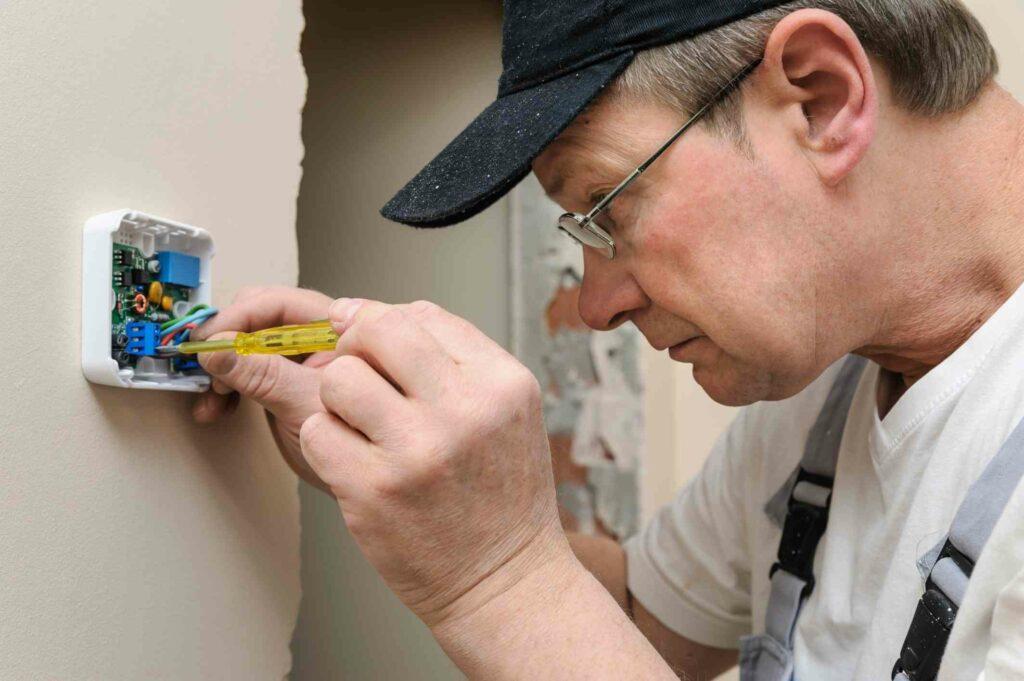 What Are Some Benefits Of A Smart Thermostat?
The benefits of a Nest or similar thermostat are:
– Reduced energy bills, save energy in a long run.
– Increased comfort and productivity
– Remote access and control in synergy with other Nest products (Nest doorbell, Nest pro, door locks, cameras)
– Higher resale value for your home
– Helps the environment by reducing energy consumption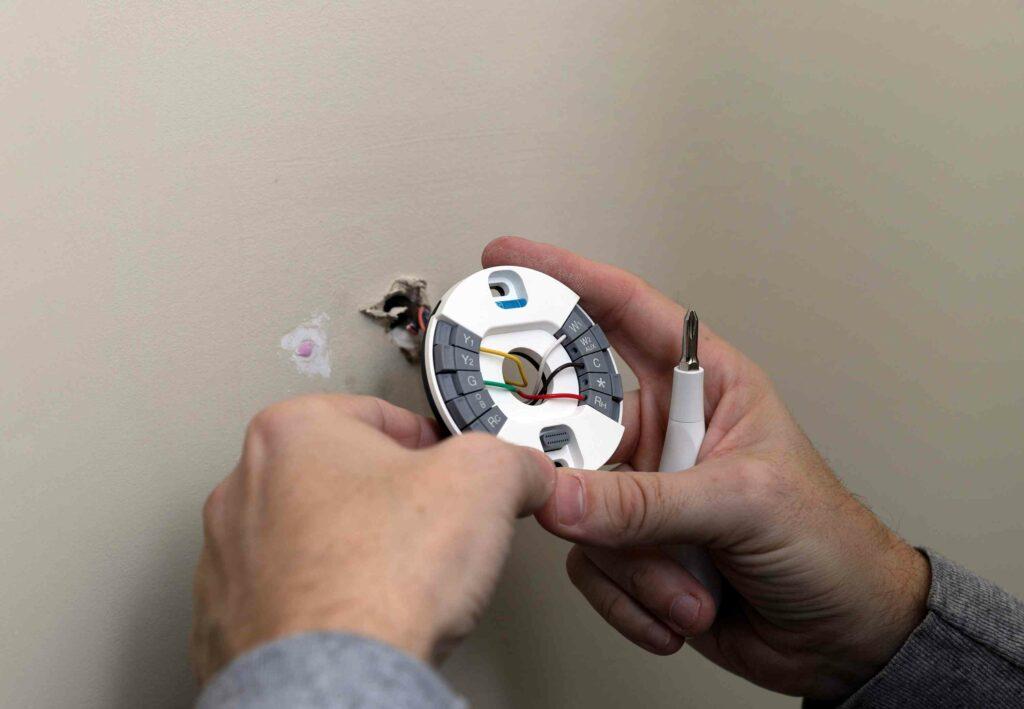 How Does A Google Nest Thermostat Work?
Smart Thermostat Installation is the perfect choice for you if you want to save on your energy costs, or if you want to be able to remotely control your temperature, have a programmable thermostat. Nest thermostat is designed to save you money on your energy bill by reducing energy consumption when you are not home or sleeping.
Our team of professionals will make sure that your new thermostat is compatible with your home and heating system. We offer a wide selection of smart thermostats to choose from, so you can find the perfect one for your needs.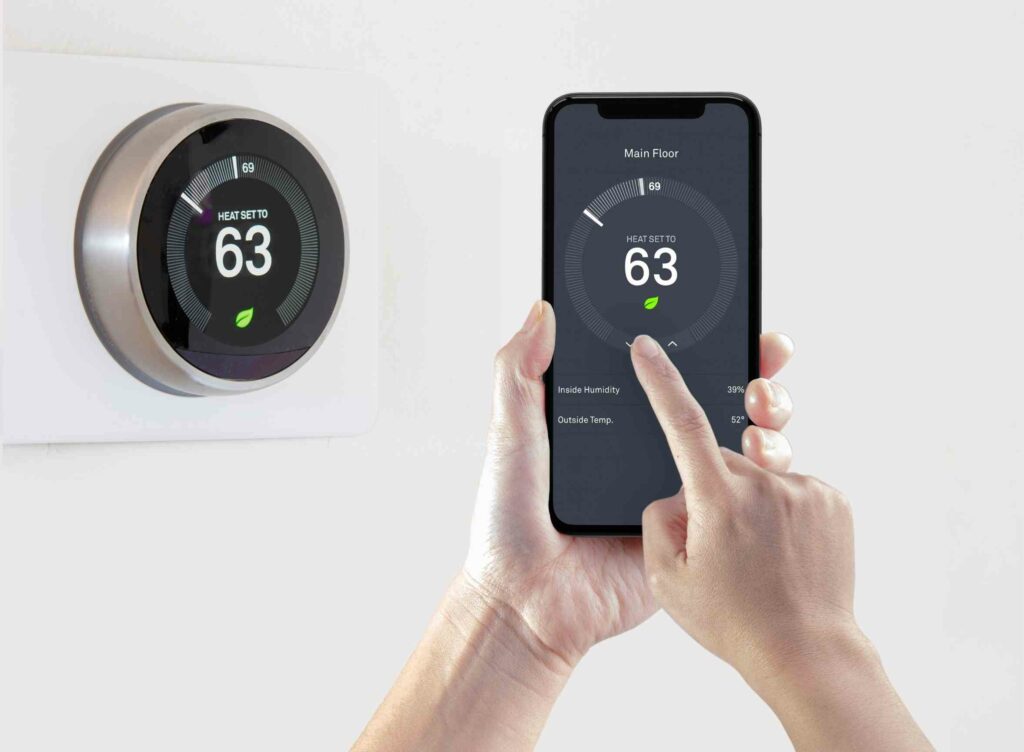 What Are The Different Types Of Smart Thermostats?
The four types of smart thermostats are:
A basic thermostat with programming functionality, for zoned systems.
Wi-Fi enabled thermostat for remote access through the smart home app.
Thermostat with a remote sensor for multi-level performance.
Thermostat with voice control for convenience.
Can I Install A Nest Thermostat Myself?
We recommend that you have a professional install your Nest thermostat. They will be able to ensure that it is compatible with your home and HVAC system. This will help to guarantee that you get the most out of your new thermostat, and avoid any issues with performance or energy efficiency.
How Much Does A Smart Thermostat Installation Cost?
The cost of a smart thermostat installation will vary depending on the type of thermostat you choose and the complexity of your HVAC system. However, the average cost of a Nest thermostat installation is $125.
When Should I Schedule My Smart Thermostat Installation?
You can schedule your smart thermostat installation at any time that is convenient for you. We recommend that you schedule it for a time when you will be home so that our team can walk you through the features of your new unit.
What Is Included In The Cost Of A Base Smart Nest Thermostat Installation?
The cost of a basic Nest thermostat installation includes:
We will confirm the nest thermostat is compatible with the home HVAC system.
We will remove your existing unit, using wire labels.
We will connect your new smart Nest thermostat, with a trim plate, c wire (if required)
We will connect the thermostat to WiFi and perform a first-time setup (WiFi is required for the smart Nest thermostat's installation, please have your WiFi name and password ready). Connect to the Google Home app smart home.
We will customize the Nest thermostat as per your preferences.
Please note: Power to HVAC will need to be shut down during the installation. You'll need a working thermostat in your house. Wireless modules and proprietary systems are not included in the base installation price.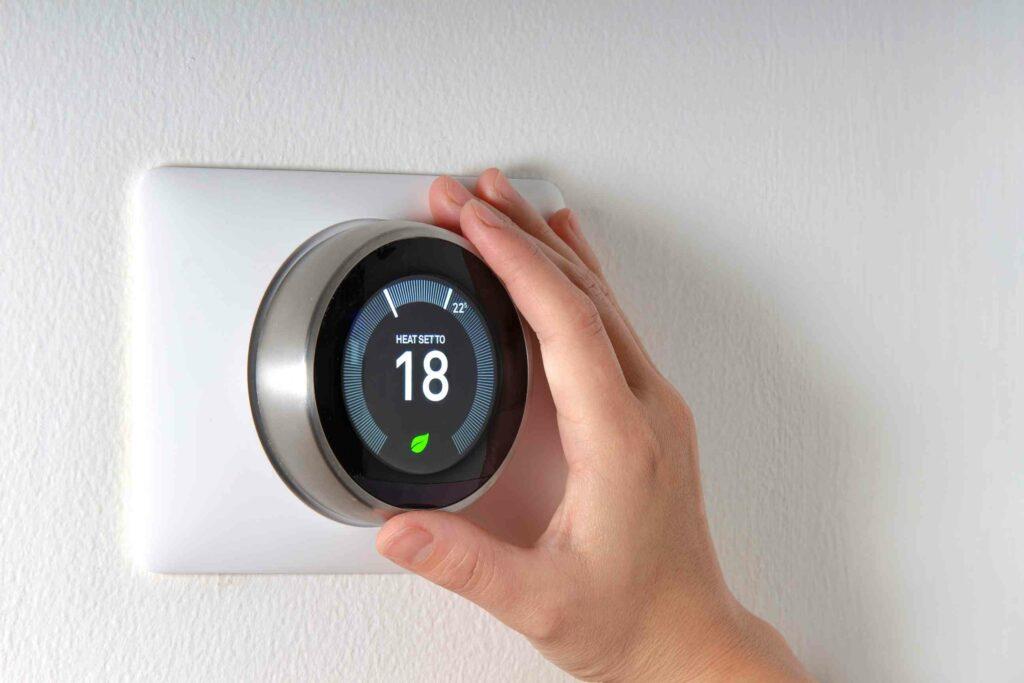 Should I Upgrade To A Smart Thermostat?
Upgrading to a smart thermostat saves both time and money. Not only is its remote control convenience ensures even heating for the entire house (not just upstairs), but it also allows you to program your system's settings when you are away on vacation or business.
An average family loses up to 20% of their energy through drafts, which a smart thermostat can help to prevent. In fact, many people save up to 30% on their energy bills with a smart thermostat. Nest thermostats are quickly becoming the new standard in home heating and cooling, so don't be left behind.
If you're still not sure about upgrading, consider this: A recent study by the National Renewable Energy Laboratory found that, if every U.S. household upgraded to a smart thermostat, we could reduce greenhouse gas emissions by as much as 34 million metric tons per year! That's the equivalent of taking 7.5 million cars off the road.
How Do I Know If My Home Is Compatible With A Smart Thermostat?
Not all homes are compatible with a Nest thermostat. The best way to determine if your home can handle a smart Nest thermostat is to check the compatibility of your existing heating and cooling system. You can find this information on the manufacturer's website.
If you have a Nest thermostat already and need help with the installation, please contact us. We would be happy to assist you.
Nest thermostats are compatible with most 24-volt heating and cooling systems, including:
Forced-air gas
Forced-air electric
Radiant floor heating (electric)
Geothermal
Hydronic (hot water)
To install a smart thermostat, your HVAC system must be compatible with the type of unit you choose. Most modern systems are compatible, but if you have an older or proprietary heating and cooling system, then it may not be compatible with a smart thermostat.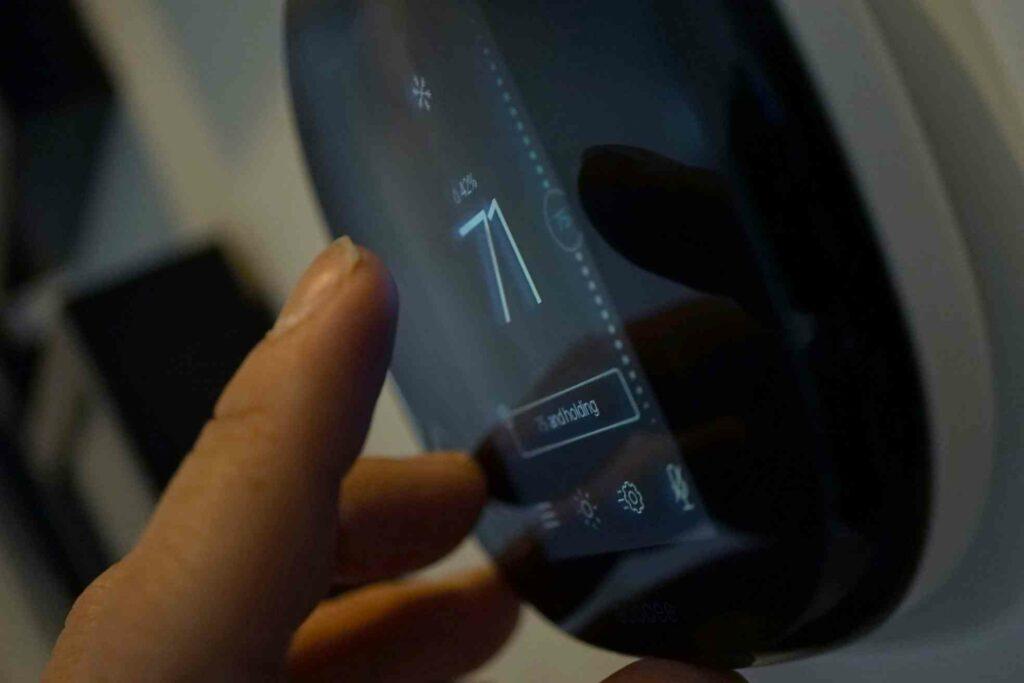 If you're not sure if your system can handle a smart unit, contact our team today to learn more about the options available to you. We'll be happy to help with all of your thermostat installation and maintenance needs!
How Do I Choose The Best Smart Thermostat For My Home?
Not all thermostats are compatible with every heating and cooling systems or zoned systems. The best way to choose the right one for your home is to consult with a professional smart thermostat installer. We will be able to help you find a thermostat that is compatible with your current system and set it up for optimal energy efficiency.
Do I need a C – Wire?
C – wire is required for a smart unit to function properly. If your existing unit does not have wires, then you may need to upgrade the wiring in your home to install a smart Nest thermostat for your smart home. While this may not be a trivial undertaking, it is something that many homeowners can handle on their own with the right tools and instructions.
Can you install a c-wire adapter?
Yes, there are adapters available that can be used to retrofit existing thermostats with a module. The most common type of adapter is called a nest-wiring-helpers. These types of adapters make it possible for you to plug your Nest thermostat into any existing HVAC system without needing to run new wiring.
If you are not comfortable running new wiring in your home, then you may want to consider hiring a professional handyman to handle the job for you. While this will cost more than doing it yourself, it will ensure that the job is done correctly and that your Nest thermostat can function properly.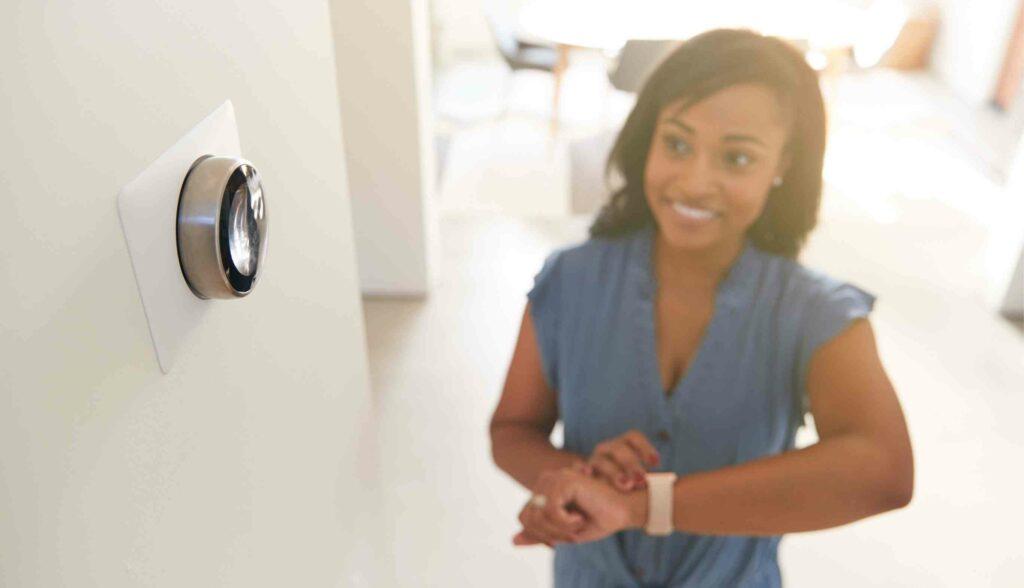 How Can I Get A Quote On Smart Thermostat Installation Service?
Please do not hesitate to contact us today. A professional installer will be happy to provide you with a free estimate. We are committed to providing the highest quality installation services for smart home devices, including Nest thermostats. Contact us today and let's get started on creating the perfect smart home for your family!