Modern Home Security Cameras Are The New Norm
As more and more people are looking for ways to make their lives more convenient, many are turning to smart-enabled devices. Smart home devices are appliances and gadgets that can be controlled remotely from anywhere with an internet wi fi connection using a mobile or other networked device.
There are a growing number of smart wireless gadgets on the market, ranging from smart thermostats and security cameras to the latest products door locks, and light bulbs. And as the technology continues to evolve, the number of devices and features available is only going to increase.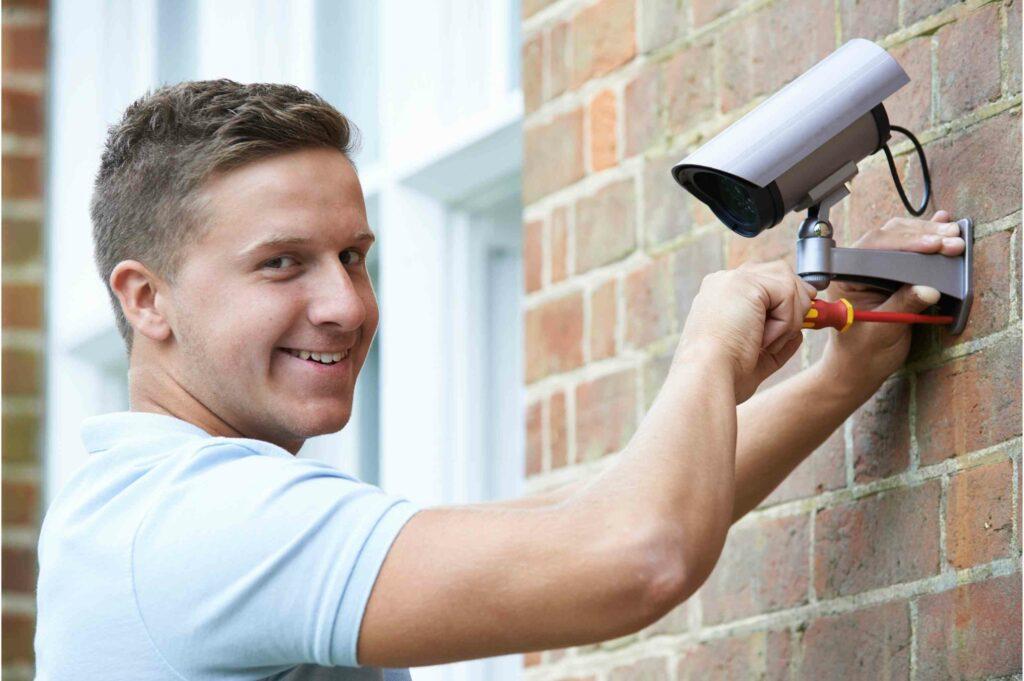 For many people, toys like an outdoor camera for example are becoming the new norm. They offer a level of convenience and control that traditional solutions simply can't match. And as the price of these gadgets continues to drop, they're becoming more and more affordable for the average consumer.
If you're looking for ways to make your home more convenient and efficient, then consider investing in some smart home devices. They may just be the new norm for modern living.
The Best Features That Make Smart Camera Worth Investing In.
When it comes to safety and security, nothing beats the peace of mind that a security camera can provide. Here are some of the best features that make it worth investing in a new camera installation:
1. HD quality picture – get clear, crisp images no matter what the situation.
2. Remote access services– view your footage from anywhere in the world.
3. Motion detection services – receive an alert when something moves in your home, even if you're not there (on a mobile phone).
4. Night vision – see what's happening even in the dark.
5. Cloud storage services – store and access your footage securely online and accessible over wi fi.
6. Customizable settings – make sure the camera is set up to meet your specific needs (power source required).
With all of these features, it's easy to see why an outdoor camera is a wise investment for almost any homeowner as a part of the secure smart home ecosystem. Contact Wallet Friendly Handyman today to get started, we install, customize, and set up the app.
Why The Two-Way Communication Is A Game-Changer
Two-way communication is one of the best features of modern smart cameras. This feature allows you to talk and listen to whoever is in front of the camera, making it perfect for use as a baby monitor, home security camera, or pet cam. With this feature, you can keep an eye on what's happening in your home at all times, and you can even speak to your loved ones no matter where you are in the world.
Look For Motion Tracking Feature For Extra Security
Another great feature of smart security cameras is motion tracking. This feature allows the camera to follow any movement in its field of view, so you can be sure that no matter where something moves in your home, the camera will capture it. This is perfect for use as a home security camera, as it ensures that you'll always have footage of any activity that takes place in your home.
The Best Possible Video Quality For Your Dollar
When it comes to an outdoor camera, one of the most important factors is video quality. After all, you want to be sure that you can see everything that's happening in your home clearly, and with HD video, you can be sure of just that. With a smart camera, you'll never have to worry about not being able to see what's going on in your home again.
Why Should You Invest In A Home Security Camera?
There are several reasons why you should invest in a home security system today. First and foremost, the installation of a smart camera provides an extra level of security for your home. Whether you're using it as a home security camera or a baby monitor, having the latest technology can give you peace of mind that you're always able to keep an eye on what's happening in your home.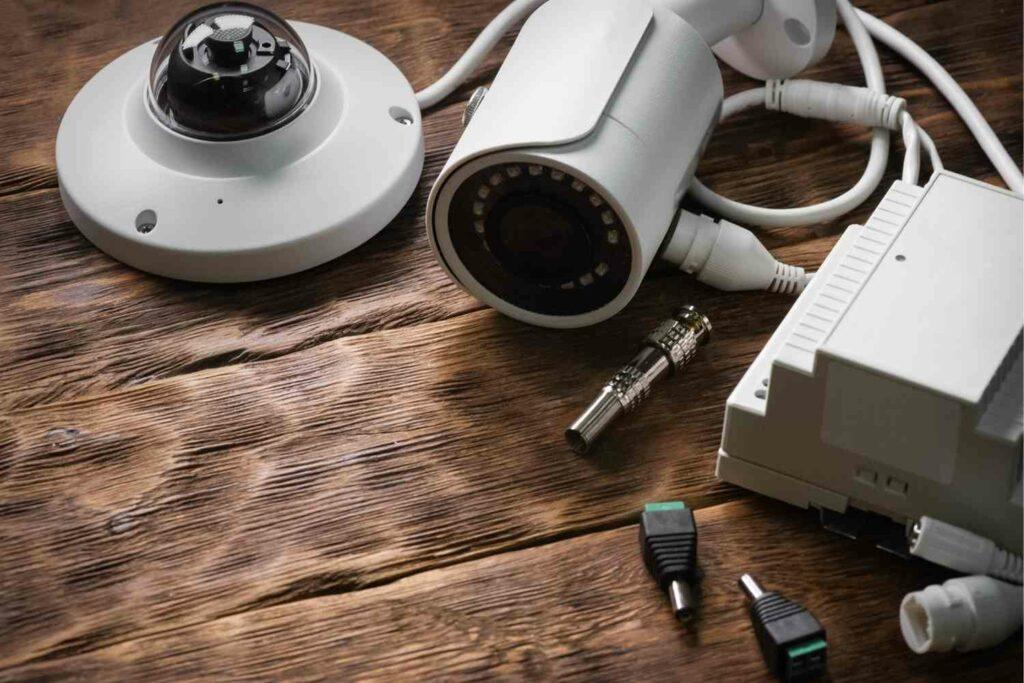 Additionally, a smart indoor or outdoor camera can also help you save on your energy bills. Many smart cameras come with features like motion detection and night vision that allow you to reduce the amount of energy you use by only turning on lights when necessary.
And finally, installation of the smart cameras is a great way to keep track of what's going on in your home when you're not present. With remote access to your footage, you can check in on your pets or see what the babysitter is up to even when you're not home. Indoor installed solutions are a great way to spot intruders early on.
What Do You Need To Know Before Buying A Smart Camera?
But with so many options on the market, how do you choose the right security camera for your home? Here are a few tips to help you get started:
1. Decide what features are important to you. Not all security cameras are created equal so customize your service. Some offer basic features, while others offer more advanced features.
Do you need a camera that can track movement and send you smart notifications when it detects motion?
Do you need a camera with two-way communication so you can speak to people in your home while you're away?
Do you need a camera with HD video so you can see what's happening inside your home or outside?
Do you need a plug-and-play solution? Does it have to be weatherproof?
2. Consider your budget. Prices for security cameras vary greatly, from as little as $30 to several hundred dollars. Choose the camera that fits your budget and needs the most with our expert advice.
3. Do your due diligence. Read product reviews and comparisons to find the best unit for you. The best places to look are Amazon or Best Buy.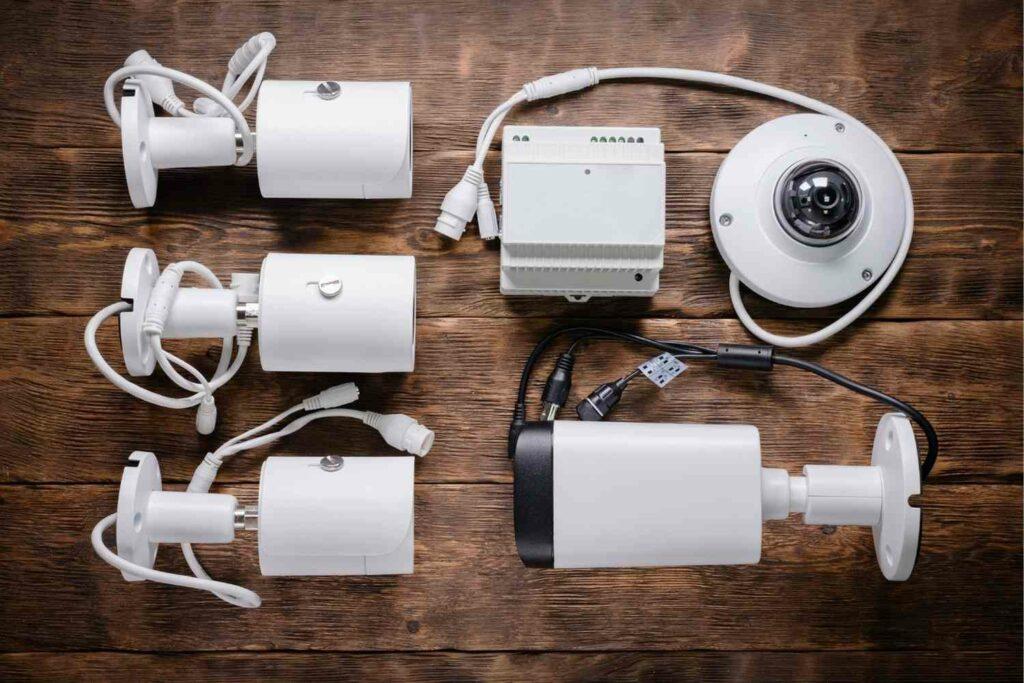 Once you've decided on a make and model, the next step is to properly install the outdoor cameras. Choosing the right spot where it's easy to mount and connect the power.
Professional Smart Camera Installation Services In Barrie and Simcoe County
If you need help installing your indoor or outdoor cameras, home security cameras, or you need to customize and add personalization. We are always just one simple call or email away. Complete business solutions to protect what matters.
Contact us for one of our professional tech handymen to install the cameras for you. We offer services like installing cameras, connecting the power (wired service or wireless packages), setting up the functionality, and troubleshooting.
Thank you for considering Wallet Friendly Handyman for your home security cameras needs! We know that you won't be disappointed with the results of the installation.