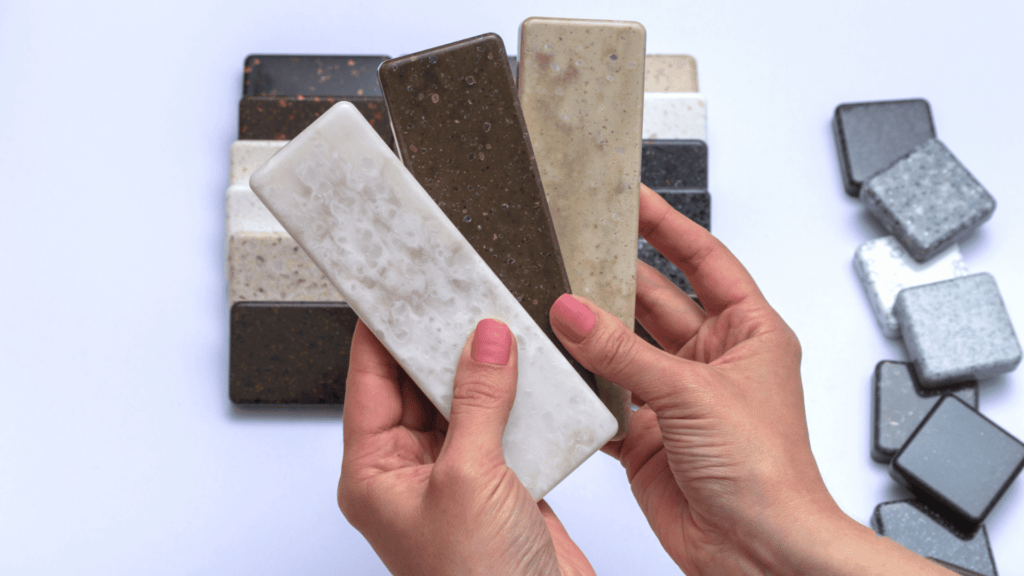 Introduction
Choosing the right countertop material for your kitchen or bathroom can be both challenging and also overwhelming. With so many options available this days, it can be difficult to determine the best choice for your space.
To help you make an informed decision for your home, this blog post will provide an overview of the five most popular countertop materials we work with: granite, quartz, laminate, concrete, and epoxy. We will discuss the benefits and drawbacks of each material, so you can make a more informed decision that fits your lifestyle and budget.
Granite
Granite countertops are a popular choice due to their unique look, durability and heat resistance. Made up of a variety of minerals, granite has attractive and distinctive patterns that can be a beautiful addition to any kitchen.
However, this natural stone can be expensive to buy and difficult to match to the rest of the kitchen or bathroom design.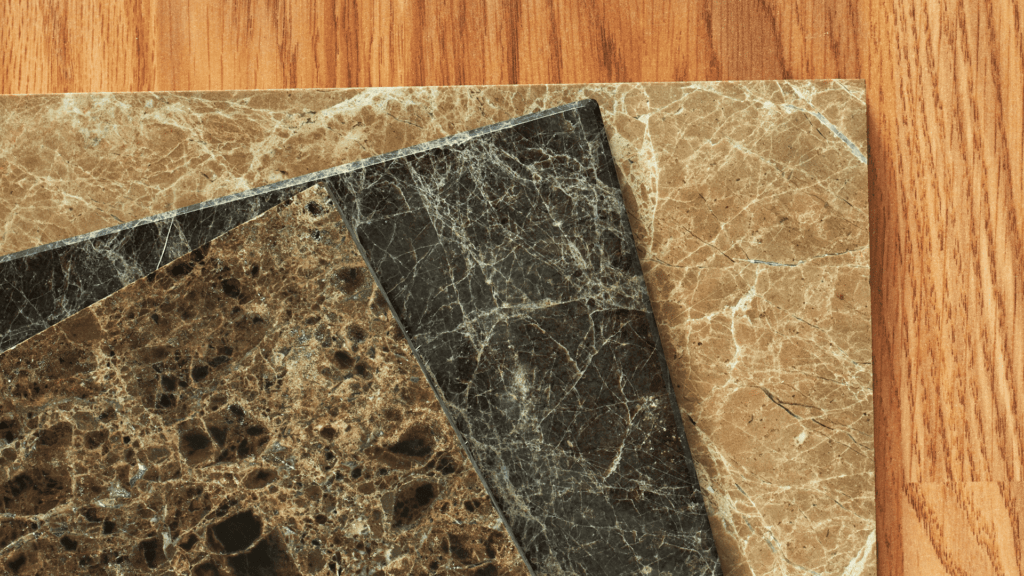 Moreover, because it is porous, granite must be sealed to protect it from staining. Although it requires regular cleaning and sealing, granite is an excellent choice for a busy kitchen countertop.
Granite can be challenging to install in tight spaces and very hard to modify on the spot after installation if changes are needed (for example, if you choose to replace the sink for any reason)
Quartz
Quartz is a most popular choice for countertops due to its unparalleled durability, resistance to staining and scratching, and ease of maintenance.
While it may be more expensive than some other materials, such as granite, it is well worth the cost because of its resilience and low-maintenance properties.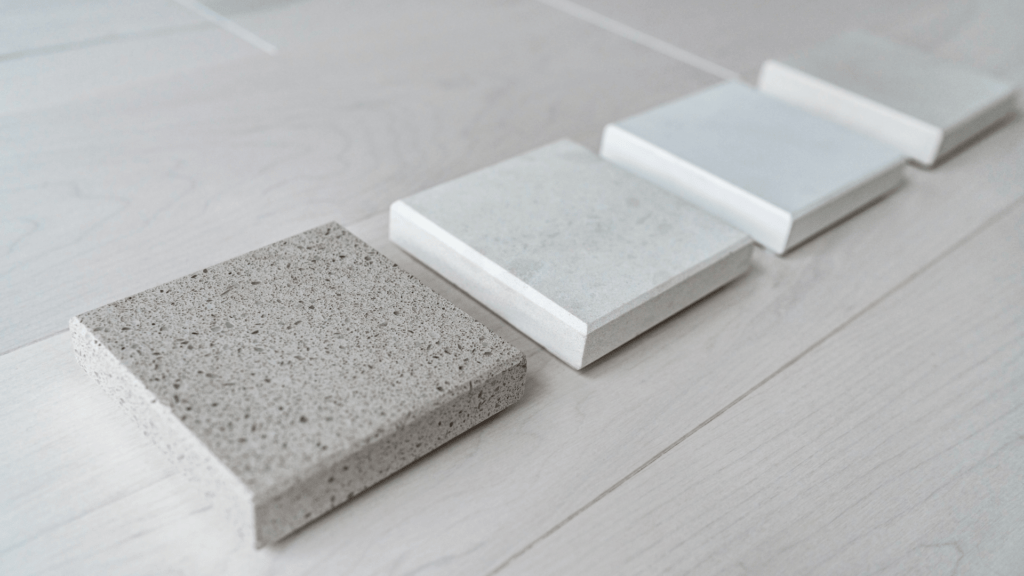 Worth mentioning, quartz may not be as heat-resistant as some natural stones, yet it still offers a beautiful and unique aesthetic that is sure to leave a lasting impression.
Laminate
Laminate tops are an affordable and durable option for kitchen countertops that come in a wide range of colors and patterns. They are easy to clean and maintain, making them ideal for busy households.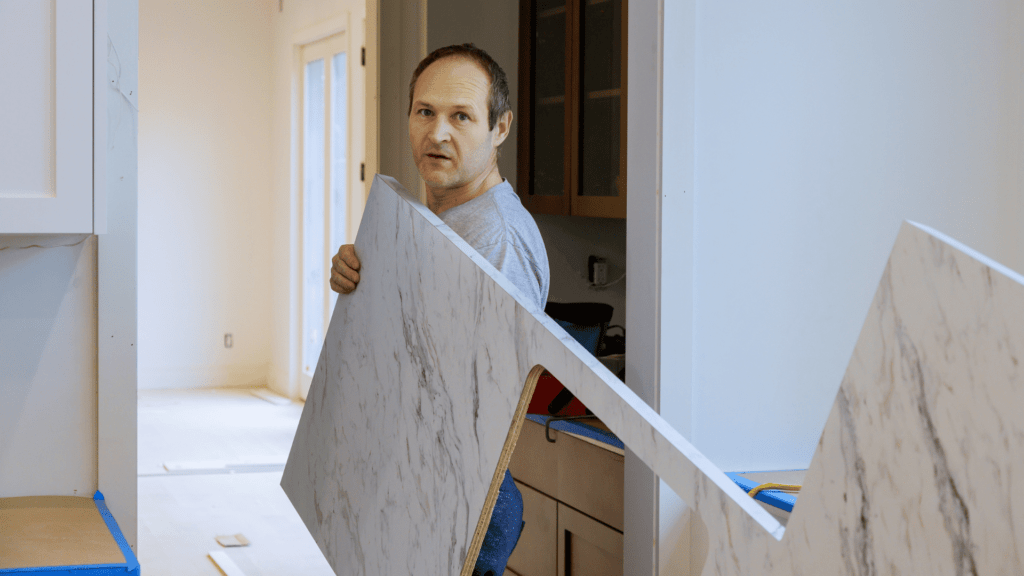 However, laminate is not as heat resistant as other materials and can be prone to staining and scratching. While laminate countertops are the most cost-effective option in our opinion, they do not have the same luxurious look as natural stone countertops or even epoxy countertops.
Concrete
Concrete is becoming an increasingly popular choice for their unique aesthetic, durability, and strength. Made from a natural material, concrete offers a unique texture and look that can't be found elsewhere. Not only is it incredibly strong and heat-resistant, making it perfect for busy kitchens, but it also has the added benefit of being incredibly long-lasting.
However, concrete countertops can be expensive and difficult to install, and require regular maintenance and resealing to prevent staining and cracking. Concrete is quite porous, so it needs to be resealed more often than other materials in order to maintain its appearance and prevent discolouration. With proper care and maintenance, concrete countertops can provide years of beauty and functionality.
Epoxy
Epoxy countertops are becoming a more and more popular option due to their remarkable resilience and modern, refined look. This one-of-a-kind type of resin is poured over the countertop and left to solidify, producing a smooth, waterproof finish that is highly resistant to staining and scratching, making it the perfect choice for high-traffic kitchens.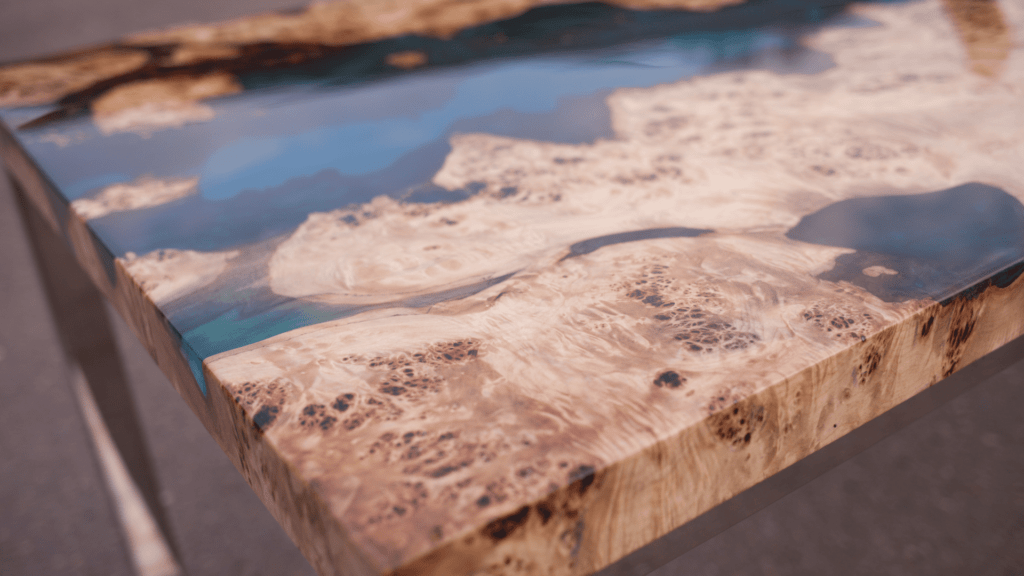 As the epoxy countertops are still a comparatively new product, it can be more expensive than other countertop materials. Epoxy is very customizable and always deliver on the looks.
While epoxy countertops may come at a slightly higher price than other materials, they offer great versatility and an unbeatable aesthetic, making them well worth the investment. We anticipate that this trend will only continue to grow in the years ahead.
Conclusion
When choosing the material for your home, it is important to consider your budget, lifestyle, and design preferences. Granite, quartz, laminate, concrete, and epoxy are all popular countertop materials, each with their own advantages and disadvantages.
Granite is the most expensive, but it is also the most durable and long-lasting.
Quartz is the more affordable pick, but it is also the least durable and may not look as good as other countertop materials.
Laminate is the middle ground between the other two, being affordable but not as durable as granite and not as affordable as quartz in some cases.
Concrete is expensive, but it is also the least durable and may not look as good as other countertop materials.
Epoxy could be on the expensive side, but it is also the most durable and may be the best choice for people who want the best look and performance for their money.
No matter which material you choose, make sure to properly maintain and care for your product to keep them looking their best.