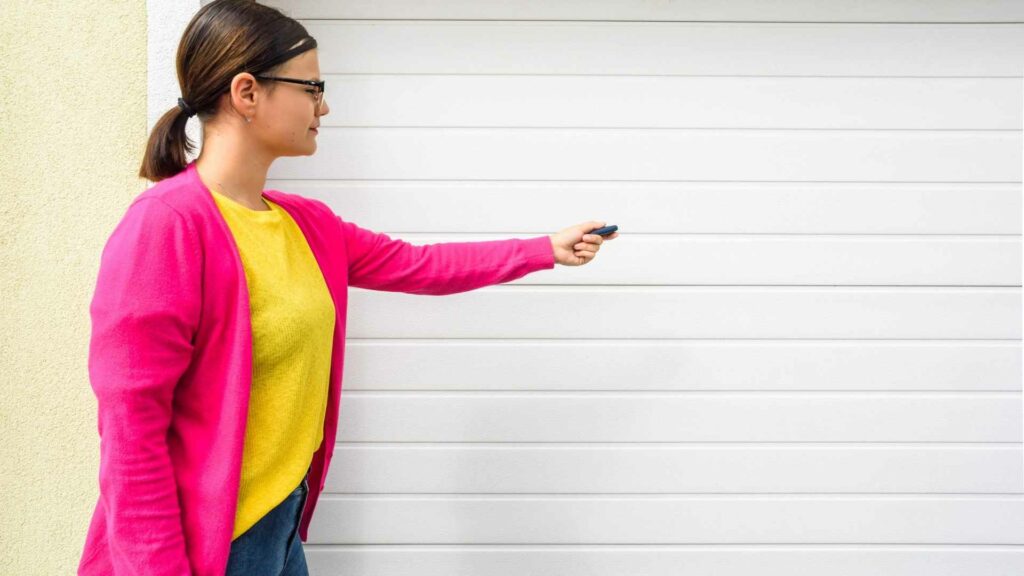 Without a doubt, garage door openers can add real, quick value to almost any home. Yet, many homeowners are in a kind of perplexing feeling if the garage door opener is a luxury or a necessity.
Well, remodeling projects like vinyl sidings, porches, and entrance doors all matter a lot in curb appeal, and the same stands true for garage doors. However, functionality and convenience can also help you gain true value with a relatively small remodeling budget.
So, if you still believe a garage door opener is nothing but a luxury; this article is worth a read:
Why should you install garage door opener?
An electric garage door opener is a practical investment for your home. It requires little maintenance and will not wear out a lot over time. All brands offer 5 or 6 years of warranty on their products. So, you are free from technical worries. Aside from saving you money, you will also be safer and more secure with your garage door opener. 
Most brands and makers of garage door openers have standard features like remotes, wall-mount buttons, or keypads to open the door. A manual release system is there to let you disengage the opener from inside the garage or lower it manually.
Anyhow, let's have a look at some benefits that make a garage door opener a necessity for any home.
Convenience
Garage door openers are designed to make your life comfortable. So, every time you arrive at your home, there's no such hassle of hoisting and lowering your garage door manually, so it gives you the luxury of operating the door from the comfort of your car.
You won't even have to leave your children or dog in the car. The use of an opener is pretty easy and straightforward. Innovations like smart-device compatibility and home automation system connectivity have made these devices even more convenient. You can now operate your garage door using smartphone apps. You can even check the status of the door or set an alarm to let you know your door is open.  
Safety
Modern doors with enhanced safety features generate light beams that extend across the garage door. So, if a person, animal, or object breaks the beam, the door will reverse its direction from closing or crashing on the object. This entrapment prevention and protection make garage doors a lot safer and more reliable.

Wallet Friendly Handyman
Does falling off the garage door on your mind? That's where you need a garage door opener. A good door opener comes with innovative features and an enhanced safety system. There is no need for your elderly family members or small children to lift the door with electric hoists and put themselves in trouble. You won't have to ever worry about the garage door crashing on your beloved pet as well.
Security and automatic closing
Aside from making your life easy, an automatic garage door opener gives you more sense of security. These automatic doors have extra and unique security features that prevent burglars and intruders from stealing your belongings.
With high-security locks and associated features, there's no chance for anyone to hack the code. Even if you forget to close the door, the electric opener will automatically close the garage door keeping all your items safe.
You can also set your door to vacation mode, and it's an impressive feature that disables the remote control. So, while you're out of your home for some days, you have peace of mind that no one from the outside can creep inside the garage.
Low maintenance
Many homeowners are reluctant to adopt innovations like garage door openers while being scared of maintenance annoyances. To your surprise, automatic garage door openers don't require much maintenance. When fitted correctly, as per the manufacturer's recommendations, the opener is always there to work when you need it to. You occasionally have to lubricate the moving parts and clear the tracks off the debris, and that's set.
You can even choose a type of garage door opener that needs minimal maintenance. For example, a chain-driven garage door opener is cheaper, but it bears high maintenance and repair costs. They are susceptible to wear from friction. On the other hand, belt-driven garage doors are a good investment due to their low maintenance requirements. They are made of rubber, so they don't need excessive lubrication. This will ensure that your garage door stays in tip-top condition for a longer period of time.
Cost-effective
Garage door openers are relatively inexpensive to buy and fit. Despite their convenience and safety features, decent garage door openers are pretty affordable. Parallel to this, they don't need much power to operate. Both AC and DC-operated garage door openers can be plugged into a standard home power outlet. They're less damaging to the environment and cost-effective to run. They're an absolute bargain if you think about the benefits and convenience they offer.
Homeowners prefer DC-powered openers as they're smaller in size, quieter in operation, and have soft starts and stops. Some models of DC-operated openers come with battery backup, allowing operation when the power is out.
Return on Investment
If you're looking to enlist your property for sale, adding a garage door opener is worthwhile. It can provide a significant return on investment in a relatively short amount of time. Depending on the type and the brand, you can get a piece for as low as $70 to as high as $450. Anyhow, it is best to know your budget beforehand to avoid surprises, check prices on amazon.ca
The bottom line is, garage door openers
A garage gate opener will make your life more comfortable and safer. Whether you use your garage a lot or are security conscious, a garage door opener is an invaluable addition and not some unnecessary luxury.
You will not have to worry about getting out of the car every time you want to enter your garage. The door will automatically open and close on its own or need a remote button push. A door opener with a safety system will prevent accidents and break-ins and allow you to access your home even when it's dark and cold outside. For any inquiries pretending garage door opener installation services, please do not hesitate to contact us.