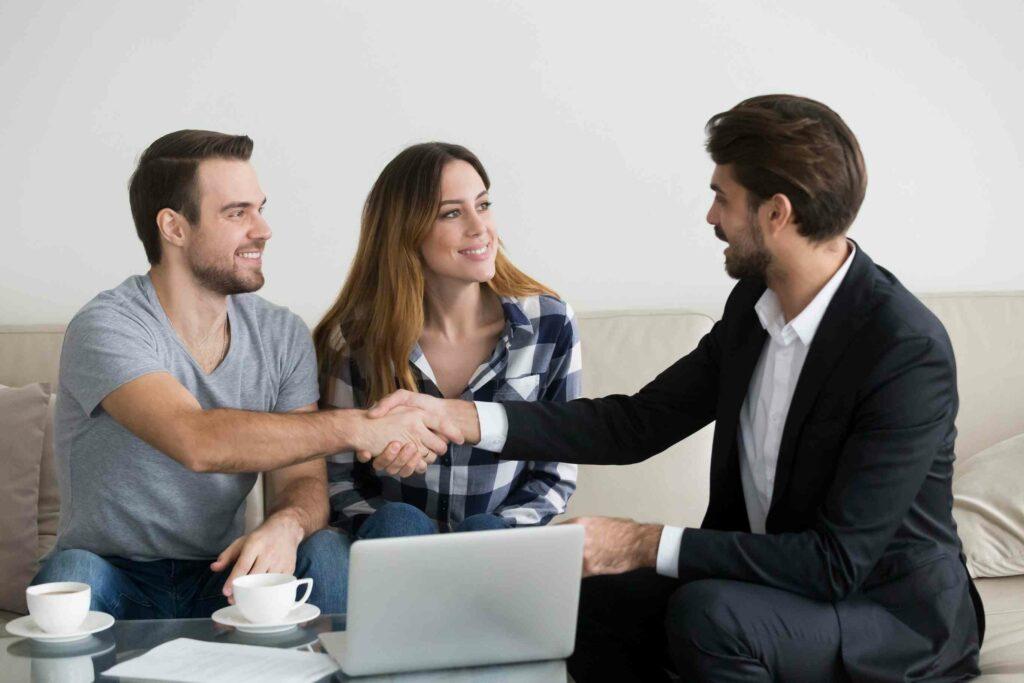 If you're one of the lucky homeowners who has seen their property value skyrocket in the past few years, you may be wondering how to cash in on that equity. A quick and easy way to do so is by renting out your house! But before you start pounding the pavement trying to find tenants, there are a few things you need to know. Keep reading for our top tips on how to rent your house out like a pro!
The landlord is just as important as the tenant when it comes to a rental inspection. Tenants who have had a property inspection done have a strong defense against any damage claims. Tenants who fail to inspect the rental property before they move in are at the landlord's mercy.
Think Safety
If you're planning on renting out your property, you'll need to take some extra precautions to make sure your tenants are safe. Here are a few things to keep in mind:
– Make sure all areas of the rental unit are up to code and well-maintained. This includes the electrical system, the plumbing, and any stairs or balconies.
– Install working smoke detectors and carbon monoxide detectors in the rental unit, and check them regularly.
– Screen potential tenants carefully. Conduct background checks and reference checks before signing any lease agreement.
Taking these steps will help you create a safe environment for your tenants and avoid any potential legal liability. So before you start budgeting for your next homeowner renovation, make sure safety is at the top of your list.

Clean up
As a smart homeowner, you are probably always looking for ways to save money on your renovation projects. One way to do this is to clean up your own property before you rent it out. Not only will this save you money on labor costs, but it will also give you the opportunity to inspect your property for any potential problems. In addition, cleaning up your property before you rent it out will help to ensure that your tenants have a clean and comfortable place to live. So before you start your next budget home renovation project, be sure to set aside some time to clean up your own property. It could save you both time and money in the long run.
Evaluate your furnishings and appliances
Many landlords choose to rent unfurnished properties, which can be more budget-friendly in the long run. However, if you're planning to rent out a furnished property, it's important to make sure that your furniture and appliances are up-to-date and in good condition. Renovating your rental property can be a great way to increase its value and appeal to potential tenants, but it's important to stay within your budget. Carefully consider the state of your furnishings and appliances before making any decisions about renting your property.
Determine how to manage your rental house
So, you're thinking of renting out your house? Whether you're looking to make some extra cash or you're planning a long-term move, there are a few things to consider before putting your property on the market. First, you'll need to budget for any necessary homeowner renovations. This might include painting, deep cleaning, or easy repairs. You'll also want to consider how much rent you'll charge and whether you'll screen tenants. Once you've taken these factors into account, you'll be well on your way to becoming a successful landlord.
Notify your mortgage and insurance companies
Before you hand over the keys to your rental property, be sure to notify your mortgage and insurance companies. They may have some restrictions on what you can do, and you don't want to accidentally violate your contract.
And don't forget to budget for unforeseen expenses! With a little planning, becoming a landlord will be a success.

Before you start looking for tenants to fill your rental property, it's important to first determine what the market value of the property is. This will help you budget for any necessary renovations and set a fair rental price.
There are a few different ways to determine the market value of a rental property. One is to compare it to similar properties in the area that are currently being rented. Another is to look at recent sale prices of similar properties. Finally, you can consult with a real estate agent or appraiser. 
Once you have a good understanding of the market value of your rental property, you can start budgeting for any necessary renovations and setting a fair rental price. This will help you attract quality tenants and ensure that your investment is profitable.
Screen potential tenants
As a landlord, it's important to screen potential tenants before you lease property to them. There are several ways to do this, including running a credit check, checking references, and speaking to previous landlords.
By taking the time to screen tenants, you can help ensure that you're renting to people who are likely to pay their rent on time and take good care of your property.
Additionally, screening tenants can help you avoid problem renters who may cause damage or disturb other tenants in your building. Ultimately, taking the time to screen tenants is a worthwhile investment that can help you fend off hidden issues down the road.
In Conclusion
Have you considered all of these things before looking for tenants? If not, it's time to get started.
The best way to find qualified and reliable tenants are by preparing your property in advance and putting yourself in the best position possible. Contact Wallet Friendly Handyman now for a complimentary discussion about how our handyman services can help you get your rental ready for the market. Together, we can make sure that your property is attractive to potential renters and that you are getting the most out of this important investment.